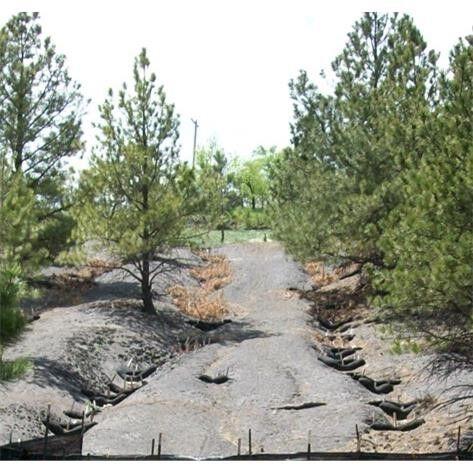 RAPID CITY, S.D.–  A project to control erosion is recognized by Rapid City's Sustainability Committee at Monday night's Common Council meeting. This year's award is going to Dan Driscoll for his work on erosion control in central Rapid City. The project was initiated in 2021 by the West Dakota Water Development District and focuses on the north slope of Star Village. That five-acre parcel, west of East Boulevard is considered to be one of the most challenging for erosion in the city. The goal of the project is to improve water quality in Rapid Creek by minimizing sediment transported in stormwater runoff.
Rapid City Sustainability Award presented for erosion control project in central Rapid City:
The project was started in May of 2021 under the direction of Dan Driscoll from West Dakota Water Development District. The area north of Star Village has had as much as two feet of soil eroded in many places according to geothermic evidence. The parcel was recently gifted to Rapid City by a private landowner for development as a future city park. To date, the efforts there coordinated by West Dakota have been man-powered through volunteers in combination with some time contributed by Rapid City Parks and Recreation.