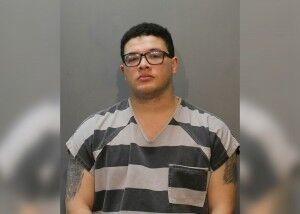 RAPID CITY, S.D. (AP) — The case against an Ellsworth Air Force Base airman accused of fatally injuring his infant son will be transferred from state court to the military justice system.
James Cunningham is charged with second-degree murder in the March death of the five-month-old baby at their Rapid City home. The Air Force can request to take a case involving its personnel, even if the crime happened off base.
Cunningham was transferred from the Pennington County Jail to Ellsworth and if convicted could face the maximum punishment of confinement for life without parole, a dishonorable discharge, reduction to the lowest enlisted grade and forfeiture of all pay and allowances.
An Article 32 preliminary hearing has been scheduled to take place in the courtroom on Ellsworth AFB on June 22 for the purpose of addressing the charge against Cunningham.
In the military justice system, a preliminary hearing is similar to a civilian grand jury proceeding and will involve a review of the charge and specification to determine whether probable cause exists to believe the offense was committed.
Similar to the civilian system, the UCMJ allows for the possibility of plea agreements between an accused military member and the appropriate convening authority (the individual who refers charges to a court-martial). Generally speaking, an accused Airman facing noncapital charges at court-martial has the option to elect to be tried before a military judge, a panel composed of officer members, or a panel composed of officer and enlisted members.