BELLE FOURCHE, S.D. - The state track and field meet is set to kick off on Thursday, May 25 in Sioux Falls.
So in the meantime, teams from around the Black Hills competed Thursday in the Region 8A Track and Field Championship in Belle Fourche.
The Custer girls captured their fifth straight region title, while the Custer boys won their fourth region title since 2018.
For complete results click here.
Region 8A Final Boys Team Standings
1.    Custer    186
2.    Belle Fourche    157.5
3.    St. Thomas More    99
4.    Hill City    93.5
5.    Hot Springs    57
6.    Rapid City Christian    43
7.    Lead-Deadwood    34
Region 8A Final Girls Team Standings
1.    Custer    192.5
2.    Belle Fourche    112
3.    Rapid City Christian    102
4.    St. Thomas More    90
5.    Hill City    80.5
6.    Hot Springs    68
7.    Lead-Deadwood    45
Featured Highlights
Hallie Person, Lead-Deadwood - Girls 1600 meter run
Drew Lehman, Custer - Boys 1600 meter run
Jordyn Larsen, Custer - Girls 400 meter dash
Matt Close, Hot Springs - Boys 400 meter dash
Ciana Stiefel, Custer - Girls Pole Vault
Brit Wheeler, Custer - Girls 800 meter run
Lane Krautschun, Belle Fourche - Boys 800 meter run
Mical Grace, Custer - Boys 300 meter hurdles
Region 8A Track and Field Championship
Brit Wheeler from Custer won the girls 800 meter run
Updated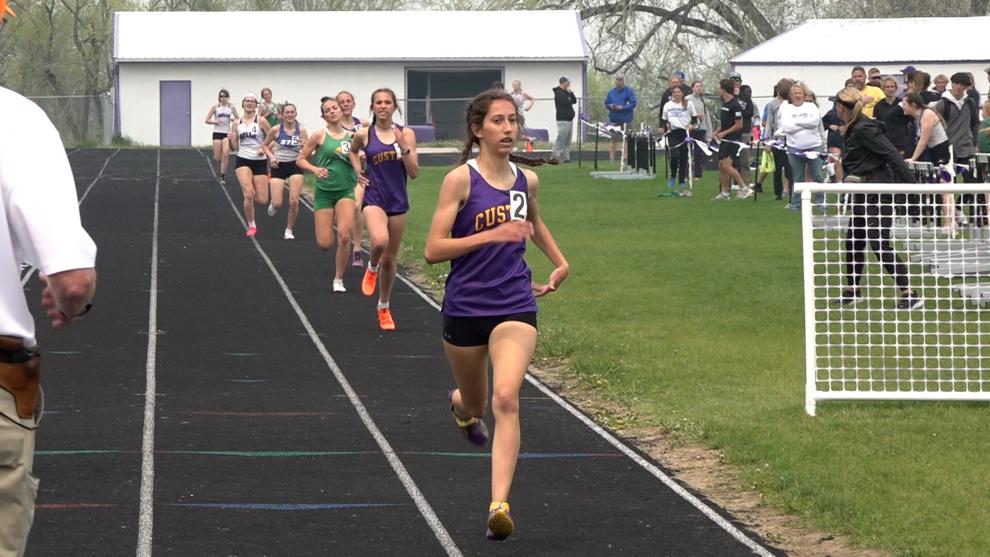 Ciana Stiefel from Custer won the girls pole vault
Updated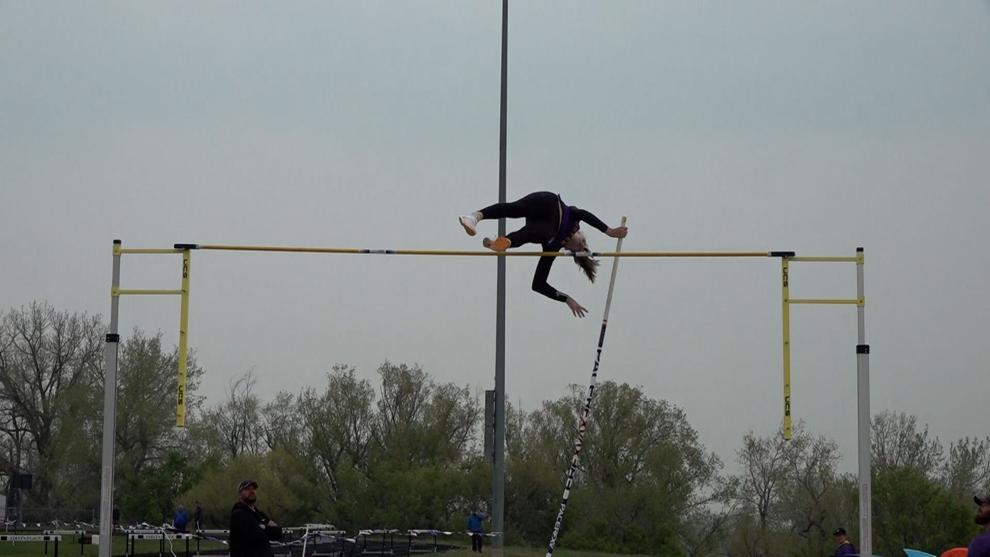 Drew Lehman from Custer won the boys 1600 meter run
Updated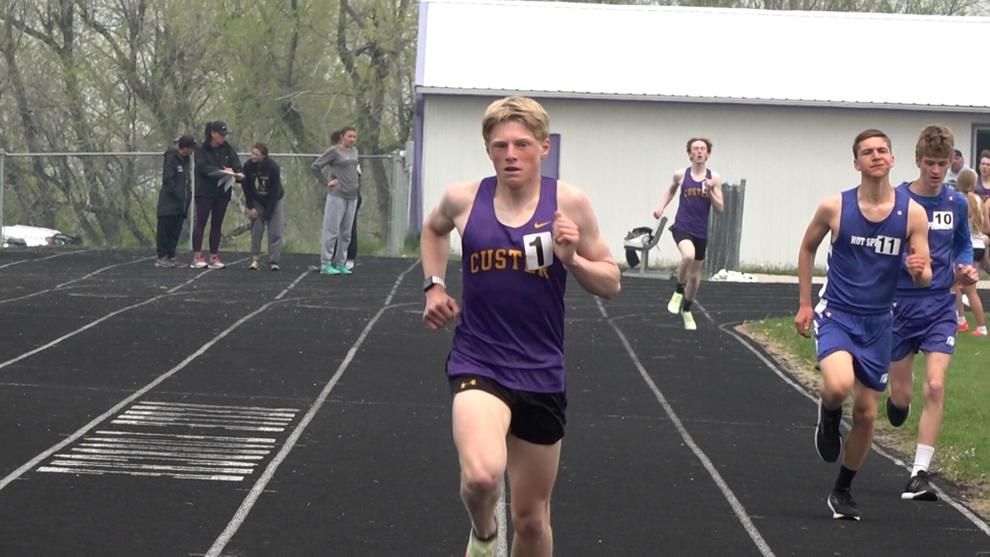 Hallie Person from Lead-Deadwood won the girls 1600 meter run
Updated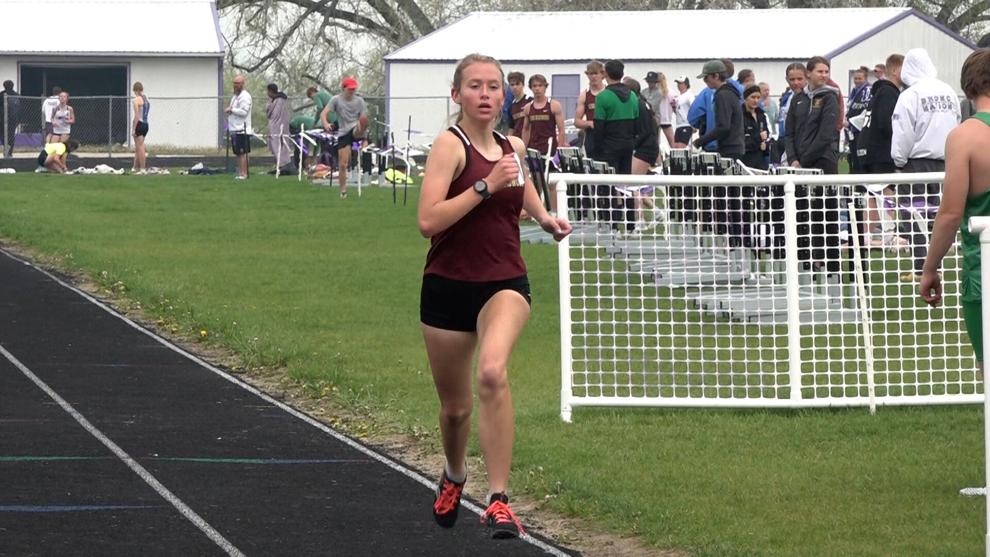 Jordyn Larsen from Custer won the girls 400 meter dash
Updated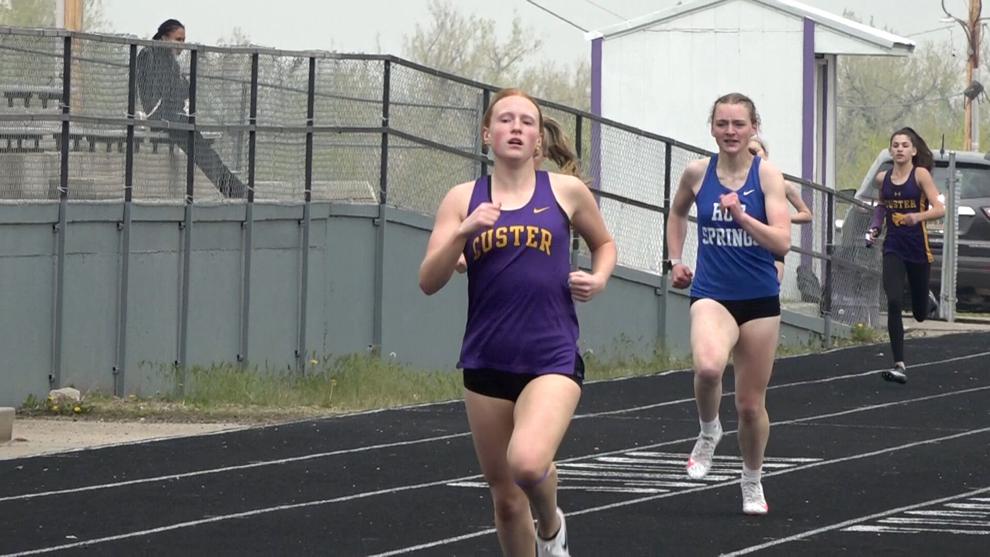 Lane Krautschun from Belle Fourche won the boys 800 meter run
Updated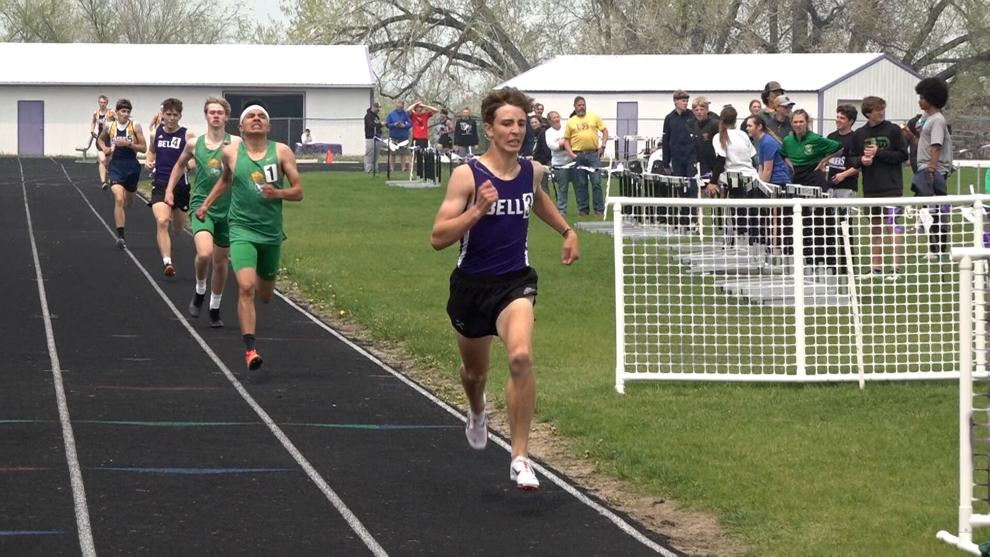 Mical Grace and Kincade Lehman from Custer
Updated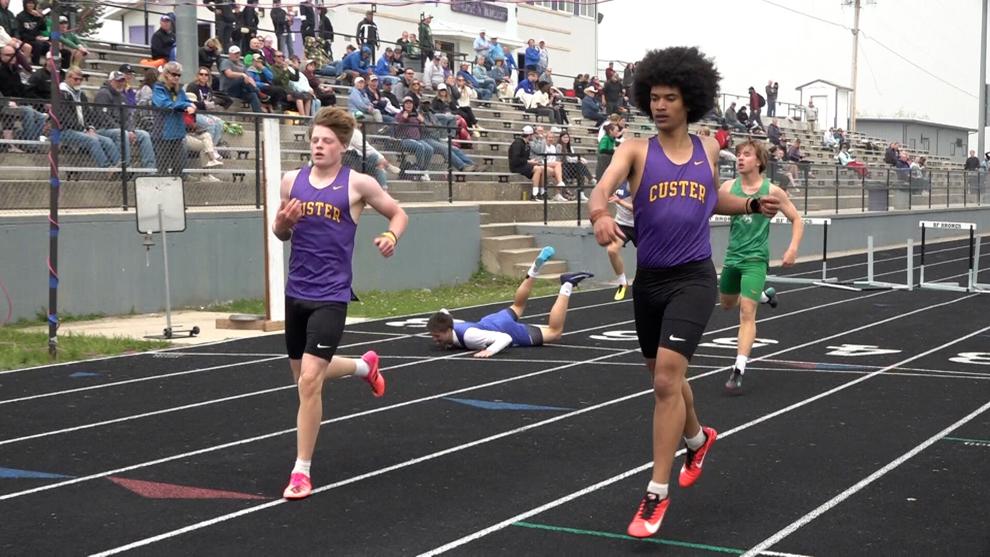 Matt Close from Hot Springs won the boys 400 meter dash
Updated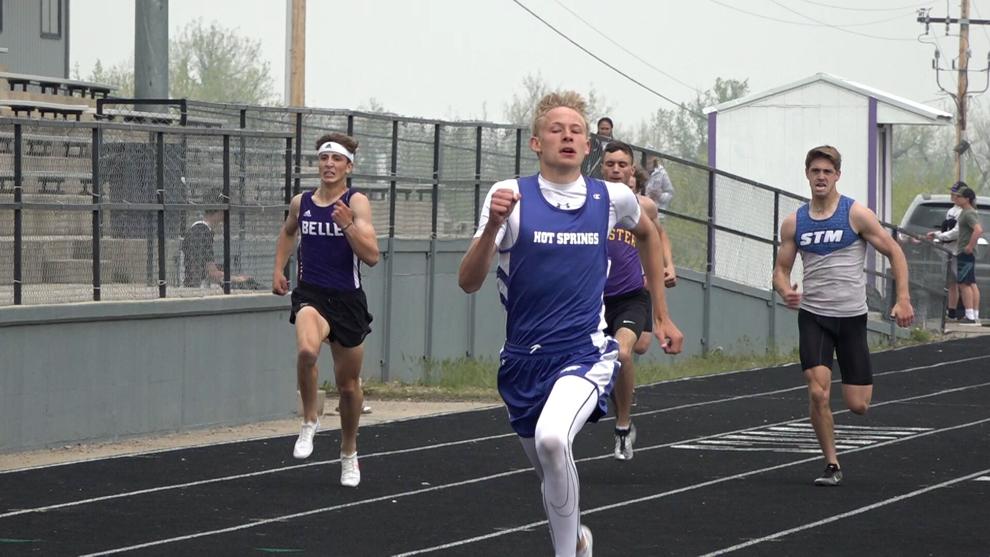 Mical Grace from Custer won the boys 300 meter hurdles
Updated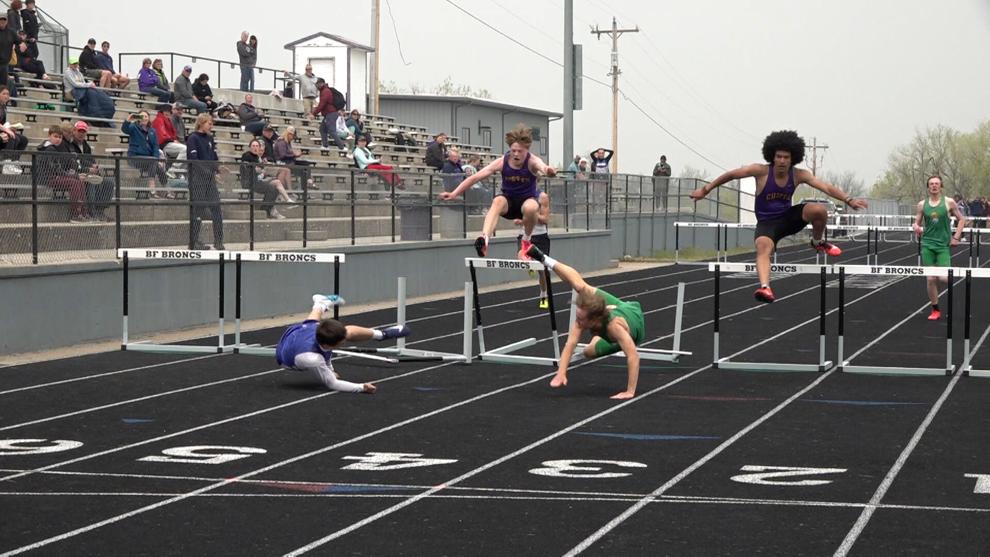 Region 8A track and field meet 1
Updated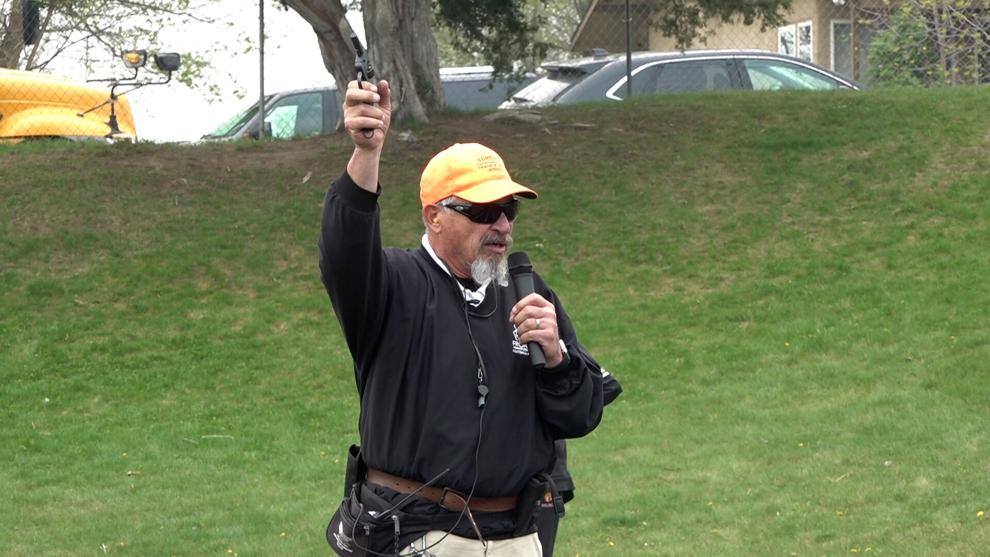 Region 8A track and field meet 2
Updated
Region 8A track and field meet 4
Updated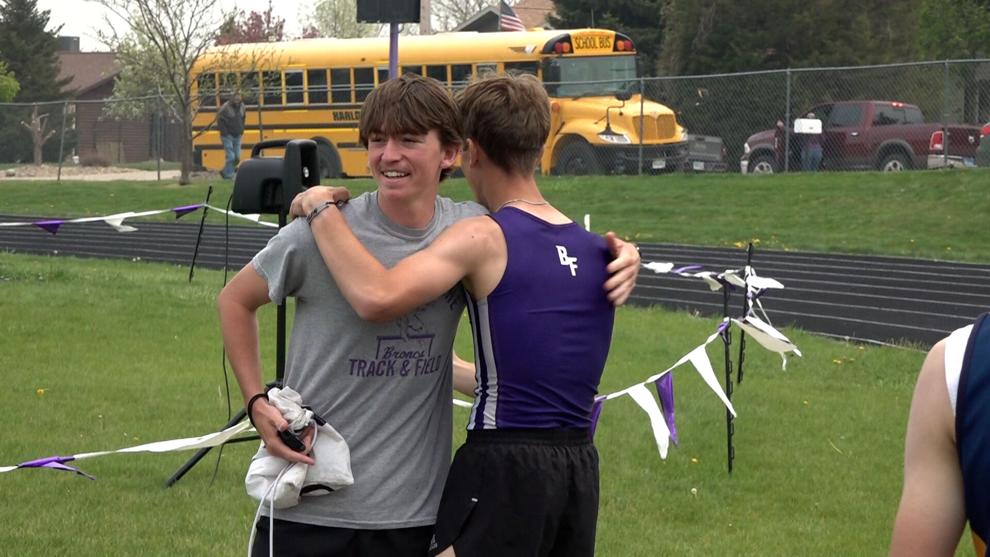 Region 8A track and field meet 5
Updated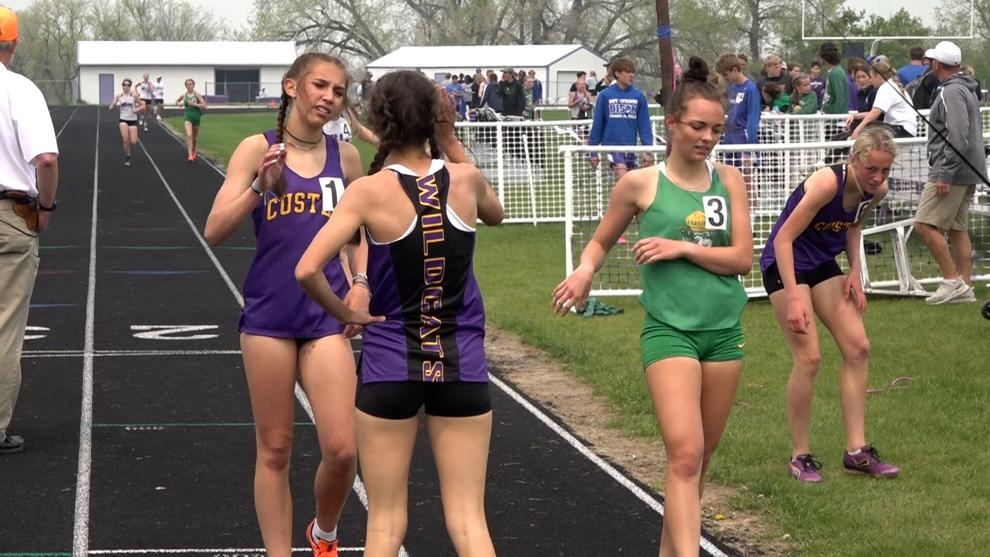 Region 8A track and field meet
Updated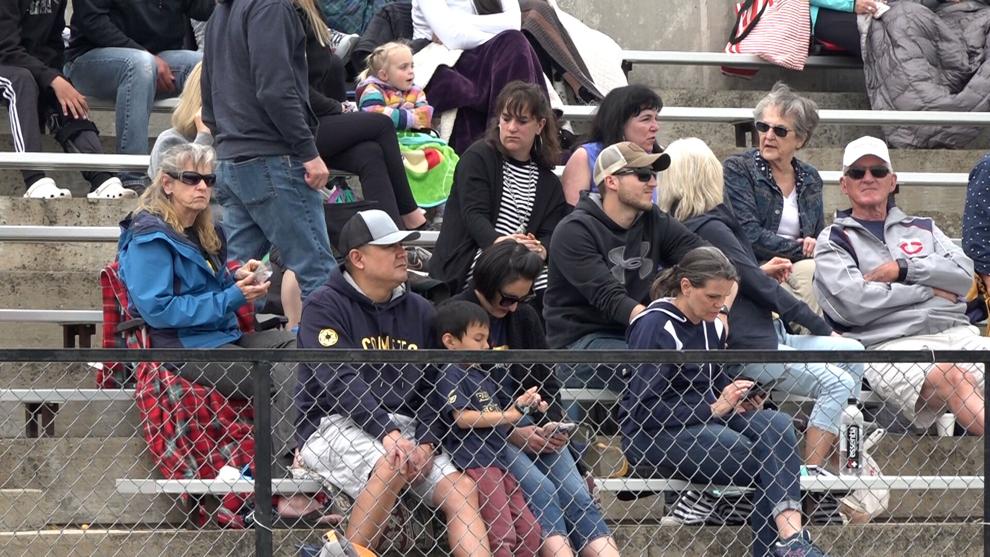 Taylor Busch from Custer and Abby Cutler from Hill City
Updated