Email scammers impersonate Wells Fargo
The Perkins County Sheriff's Office is warning the public about an email scam involving Wells Fargo.
The Sheriff's Office discovered an email supposedly from the bank with the subject line "Important Documents – Secure Document Delivery." They consulted Wells Fargo, who advised them that this is a scam.
The email says you have received a secure message from the bank, containing confidential information. It encourages you to open an attached document and call their "support team."
If you receive the email, do not open it. Delete it immediately.
It looks like this: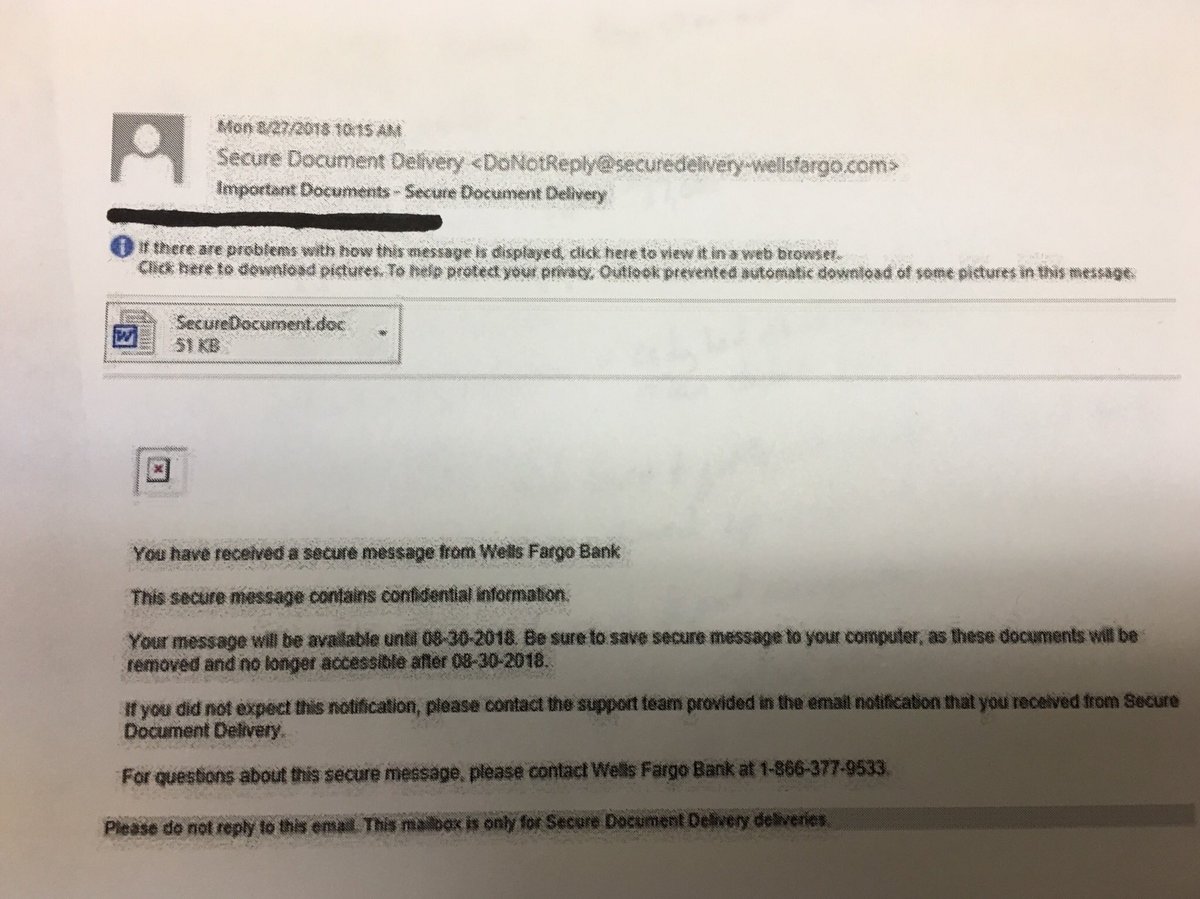 CORRECTION: This story has been corrected to say Perkins County Sheriff's Office, not Pennington County Sheriff's Office.